Our agents are the backbone of the business. Without them, our service to our customers would not be what it is.
If you are a bright, cheerful and independent person, who enjoys meeting new people and new challenges every day, then you could be just the person we are looking for.
Age, sex and race are immaterial - all that matters is that you can rise to the challenge!

All our agents work on a commission basis and cover a defined area of the country. To see if we have a vacancy in your area do please get in touch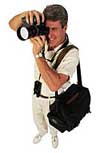 With the need to take high-quality digital photos for our discerning customers throughout the UK, Excel Direct has assembled a panel of highly competent professional photographers to ensure we can cover the UK, and ensure our customers receive the service they have a right to expect.
If you are a professional photographer and would like to do business with us we would like to hear from you. You must be established, competent, cheerful and able to supply high-quality digital photos on disk.
If you would like to contact us do please get in touch by clicking here.